ISN'T IT TIME FOR WARM, QUALIFIED LEADS LANDING IN YOUR INBOX DAILY…
without gambling all your money on Facebook ads?
for more email subscribers who are eager to work with you… and you dream of MASSIVE impact.
But the reality is that right now, you're stuck posting in Facebook groups and running the exhausting social media rat race just to stay "visible".
Just imagine…
Waking up to new client leads daily - Using the content you have already created to reach a new audience while ending the constant content creation cycle
Finally being able to step away from the laptop ANYTIME - without that nagging fear of missing potential clients for your business
You've been creating all the content, posting in ALL the Facebook groups, maybe you've even even thrown some money at Facebook ads … but you're missing your kid's soccer goals, dance recitals, and you're constantly distracted by your phone (ALL the time). You're left feeling guilty and some nights you lie awake wondering if it's even worth it.
I know because I've been there.
Girl…the decks really are stacked against you.
Most social media platforms have shifted to the "pay to play" model where ads are king, and without them your content is barely distributed to YOUR followers. We're stuck pulling our hair out wondering if our posts are even making any difference at all. Yet we still spend hours planning and posting… just hoping for a breakthrough.
You're trying to get around this model, but you are spending so much time on social media that you've developed a codependency with your phone. You are missing family time and your kids are growing up thinking your phone is permanently glued to your hands.
You've tried it all…
You've bought courses. You've got lost in the hundreds of others in the experts Facebook community where support was almost non-existent. You learned a little about all the platforms, but couldn't gather enough to make it work for YOUR business.

You've watched all the YouTube videos to try to learn to DIY your Pinterest your account and were left feeling frustrated and more overwhelmed.

You've invested in experts who let you down and didn't deliver the big results they claimed they could get you with their secret sauce and signature program.
And yet you're still feeling totally lost!
Trust me, after leaping from teaching into the online business world as a virtual assistant and growing my business specializing in Pinterest these last two years, I've been there and tried it all too. I understand your frustration and pain.
But did you know…
there actually is a way you can get more sales and massively grow your following without paid advertising?
Without posting in Facebook groups every day, just hoping someone sees your content and reaches out...

Without dumping everything you make into Facebook ads and racking up more and more credit card debt…

Without having your phone glued to your hand 24/7, missing precious moments with your family and neglecting yourself to keep your business running…
I completely get it.

That's why I've created my private membership,
The PinProfit System!
Packed with 2+ years of my experience working with hundreds of clients and student's using my strategies successfully, The PintProfit System will allow you to finally have a list of potential clients who are ready and eager to work with you, without investing in ads or spending all day posting on social media.
With this system, You will learn:
How to create a lead generation machine using Pinterest, so you can be a more present mom and wife.
How to leverage Pinterest's best features to help you increase your income and decrease your time spent online.
How to stealthily direct YOUR content right to your client's feed, landing more eyes on your website and more leads in your inbox.
How to QUICKLY grow your email list with dream potential clients so that you can make MORE of an impact.
This is NOT another course.
The PinProfit System provides high level, live support to help you apply tested and proven strategy to YOUR business.
So you can begin turning those impact dreams into reality.
Plus, with The PinProfit System, you actually get one-on-one support with me, a Pinterest marketing expert!
With the support you receive in The PinProfit System you will:
Tap into a new market filled with your ideal clients

Have more clients while spending less time online

Finally make the impact you long to make with your coaching business
With The PinProfit system you'll have access to:
VIDEO LESSONS showing you how to turn Pinterest into a lead generation system for a steady stream of potential clients.

WORKSHEETS & GUIDES for a quick guide to refer back to when you are implementing what you've learned.
MONTHLY MASTERCLASS to provide additional support, including guest expert appearances.
ONE-ON-ONE SUPPORT WITH ME to help you take what you are learning and turn it into action with ease.
Module 1: Pre Pinterest Checklist
Clear out the dust and tumbleweeds from your website so it's ready to convert HOT new leads from Pinterest

Learn how to repurpose your existing content and put it to work generating leads for you 24/7 instead of posting it once and letting it die on social media

Learn how to establish instant rapport with your new Pinterest leads so you can sell your products and services even faster!
Module 2: Getting started on Pinterest
Learn how to craft an account that draws in your dream clients so you are no longer chasing them down all day, every day

Learn my exact steps for turning your Pinterest account into a traffic driving, lead generating machine for your business

Learn how to QUICKLY increase your visibility on autopilot to jumpstart your Pinterest success

Module 3: Maintaining Your Pinterest Account for Growth
Learn how to make YOUR content on Pinterest stand out in a sea of sameness, so you can attract more traffic and leads

Learn how to attract and connect with YOUR ideal clients on Pinterest using my secret Pin description formula

Learn how to create a powerful, traffic-generating system that works for you while you sleep
Module 4: Pinterest Analytics
Learn what analytics matter and that are just vanity metrics so you can accurately monitor your Pinterest success so that you aren't wasting time mindlessly creating content

Learn this one strategy that most people skip to leverage the blog posts and podcasts you've already created

"I doubled my leads from Pinterest after doing only maybe a quarter of her suggestions from the intro class I took from her!"
- Dona B.
"Jena opened my eyes to a whole new world…"
"I was able to set up my Pinterest account for business and learn the ins and outs of creating eye-catching graphics. Her videos are clear and to the point and she was extremely responsive with the questions I had. Not only is Jena amazing at what she does, she has the sweetest personality and is super helpful! If you are looking to grow your business through Pinterest, I highly recommend Jena and her courses!"

- Camey M
Exclusive Bonuses!
Yep, there's more.

Bonus #1: Pinterest marketing activation session
When you join The PinProfit System, you get a bonus 30 minute 1:1 onboarding call with me (valued at $147) for free.
During this 1:1 call we will transform your current marketing plan so you can jump start your lead generation and start bringing in a steady stream of potential clients, with ease!
Bonus #2: Pinterest Audit
I will also perform an audit of your website and Pinterest account if you have those already so I can guide you in setting you on the path in the course material to guide you through The PinProfit System easily.
Bonus #3: 4 Steps to Quality Leads from Pinterest Video Training
You will also get access to my 4 parts video training series, 4 Steps to Quality Leads From Pinterest. During this 4-step live training you will:
Learn what 3 key pieces that must be implemented in your Pinterest strategy to increase your quality leads, drive more traffic to your website and sign more clients.

Finally understand what makes Pinterest different from the other platforms you are using (i.e. Facebook and Instagram) and how to use this powerful search engine to expand your reach online.

Learn why focusing on followers isn't actually helping your business and where your energy should be going instead.

Bonus #4: Identify Your Ideal Client Module
In this bonus module you will learn how to get super clear on your ideal clients and how to use this information to craft your high converting Pinterest account.
Monthly // $97
Includes:
Video Trainings

Worksheets & Guides

Monthly Masterclass

1:1 Support with Me, Jena
Bonuses:
1:1 Onboarding Call

Pinterest Audit

4-Part Video Series

Identify Your Ideal Client Bonus
You will be charged $97 month-to-month.
So, maybe you're wondering…
Why Jena?
Why me? In the sea of courses and membership out there, why should you enroll in The PinProfit System?
Unlike most digital marketers, I am a classically trained educator. Why does this matter?
While others are throwing content at you left and right, I know how to structure learning for success.
I have also been solely focused on Pinterest marketing for 2 years, meaning I really do know how to make Pinterest work beyond theory. I do this work for clients day in and day out. I am constantly learning and updating my Pinterest knowledge and skills. Now I am here to help you get the same results I get for my full service clients with The PinProfit System.
"Jena took the confusion out of Pinterest and made it easy for me to understand exactly what to do next to begin growing my website traffic on automate!"
"It was AMAZING. I can't wait to see how my impressions, clicks, and saves go up, up, up!!! If you're thinking about working with Jena, just do it already! She will help you get those leads rolling right through your door. "

- Sandra Houseman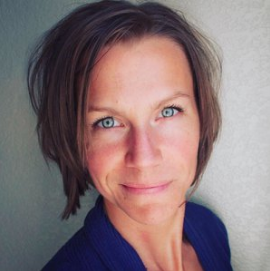 "Oh. My. Goodness! Jena has been a complete game changer."
"I went from 300 monthly viewers to almost 5,000 viewers just by implementing Jena's strategies in less than 2 month. I highly recommend any of Jena's courses. She is extremely knowledgeable and is always willing to answer any questions I have. Not to mention, a fabulous person to work with. Thank you Jena! "

- Wendy Erickson-Vitzthum
You're ready for The PinProfit System if you are:
Ready to make a bigger impact with your coaching business

Ready to create a system that works for you and brings in potential clients for you on autopilot

Ready to finally be able to shut down your laptop and leave your phone on the charger and be free from the social media rat race

You are ready to learn how to run your business without the constant hustle

You are committed to changing the way you spend your time marketing your business

You are prepared to get feedback and make changes to the way you've been doing things so it makes a greater impact on your business growth
Ok, so who is this NOT for?
The PinProfit System is NOT for you if…
You're not ready to trust the Pinterest system to work
You aren't ready to reach more people to make a greater impact with your coaching business

You don't think it is possible to create a lead generation system that works for you without investing in ads
14-day Money Back Guarantee
As grand as all this sounds, you might still have concerns. I totally understand! If you join, have the 1:1 call with me, dive into the content and decide isn't a good fit for you, I will offer you a full refund within 14 days of your first month of the membership.
You literally have no reason not to give this a try!
So, now you have a choice…
You can decide to stay in your comfort zone and keep running in the social media rat race… and creating valuable content that gets likes and views but doesn't bring in clients.
You can go back and forth in your own head about joining The PinProfit System NOW versus next week - we both know the time to take action is NOW
OR
You can take a leap of faith and LEAVE your comfort zone that is keeping you stuck… KNOWING everything you will learn in The PinProfit System is going to take you from exhausted and running in circles to working with dream clients and making a bigger impact with your coaching business.
Monthly // $97
Includes:
Video Trainings

Worksheets & Guides

Monthly Masterclass

1:1 Support with Me, Jena
Bonuses:
1:1 Onboarding Call

Pinterest Audit

4-Part Video Series

Identify Your Ideal Client Bonus
You will be charged $97 month-to-month.
Frequently Asked Questions:

If I joined, am I locked in for a certain amount of months?
NO! This is month to month, you can join and stay as long as YOU need. You are however locked in at the price that you enroll at… so when the monthly membership price increases in the future, your price will not!
What's the catch? Will I REALLY get 1:1 support that will actually help my business at this price?
No catch, I promise! You really do get 1:1 support from ME in this membership with monthly 1:1 calls and messaging in Slack. From the start my driving force has been to make the power of Pinterest accessible for MORE people to use to build their email list with potential leads, The PinProfit System is how I can do that.
What is included?
The Profit System includes, but is not limited to: 1 private session with me when you first join, access to my signature course, (Actually) Profit from Pinterest, monthly masterclasses, access to my private slack channel for 1:1 support and monthly 1:1 calls with me.
What happens after I enroll?
You will receive immediate access to the course material as soon as you enroll. Then you will receive an email with the links to join the Slack channel and the link to schedule your 60 minute on boarding 1:1 call with me.
Is there a money back guarantee?
Yes! If you enroll, have the 1:1 session with me, dive into the membership content and decide it still isn't a good fit for you, I will offer you a full refund within 14 days of your enrollment date.
How is this different from just another course?
Courses give you information and then after the 4-6 weeks (or whatever timeframe) you are on your own. This membership allows you to work at your own pace and have customized support for your individual needs.
How is The PinProfit System DIFFERENT from other Pinterest memberships?
While other memberships create training materials based the members needs, The PinProfit System is the ONLY membership that provides ongoing 1:1 support to ensure YOU get the support you need to be successful. You get so much more than just blanket masterclasses to answer your questions, you get access to me (the expert) to give you individualized support.
Why enroll now?
The PinProfit System is available for THIS price ($97 a month) for a limited time, after the first 25 members join, the price will increase to $127 a month. When you join NOW you are locked in at the introductory rate of $97!
Monthly // $97
Includes:
Video Trainings

Worksheets & Guides

Monthly Masterclass

1:1 Support with Me, Jena
Bonuses:
1:1 Onboarding Call

Pinterest Audit

4-Part Video Series

Identify Your Ideal Client Bonus
You will be charged $97 month-to-month.